May is National Physiotherapy Month!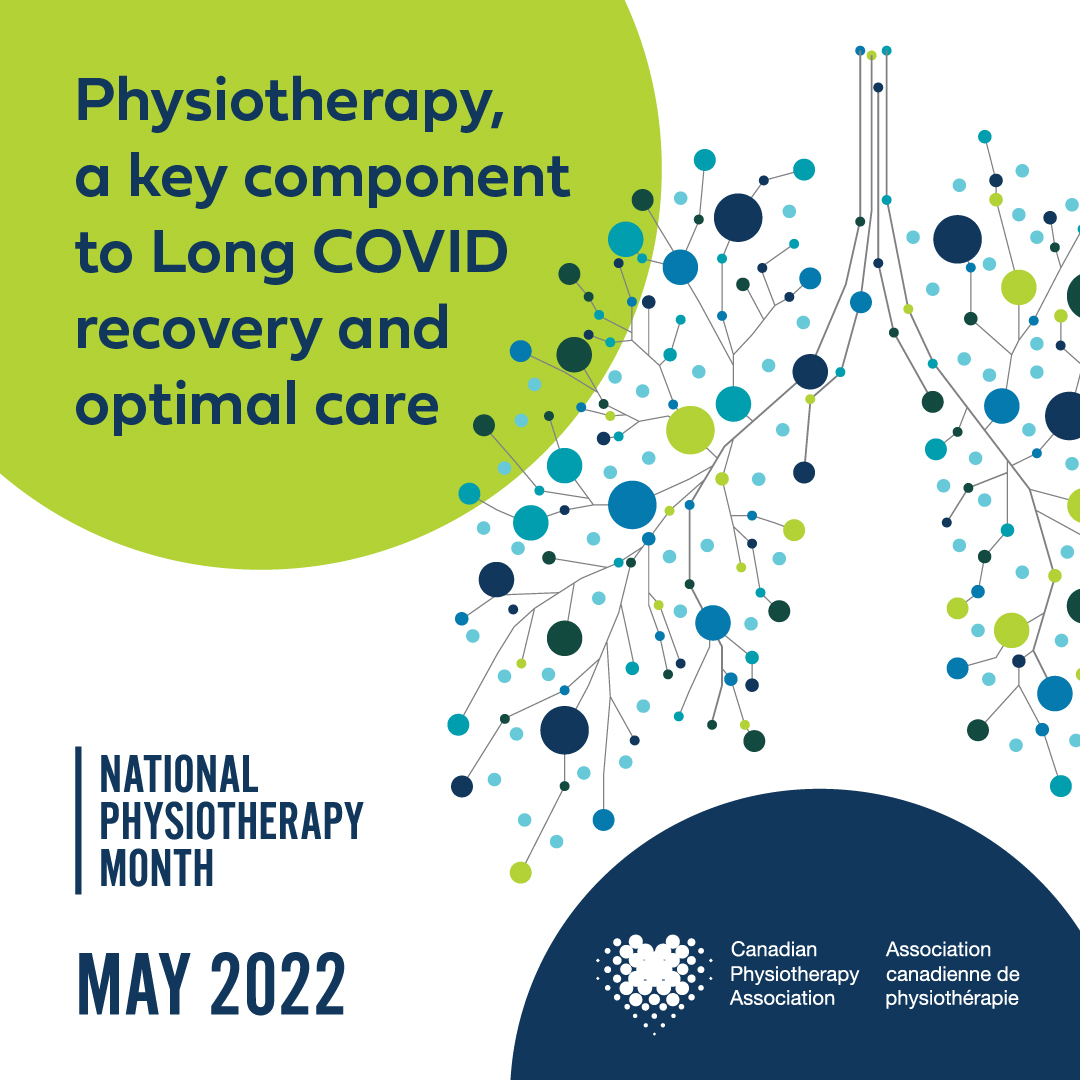 When:
May 1, 2022 – May 31, 2022
all-day
2022-05-01T00:00:00-05:00
2022-06-01T00:00:00-05:00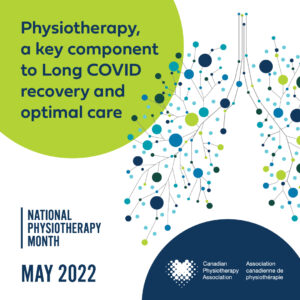 May is National Physiotherapy Month – join us in celebrating physiotherapists and the important work they do.
This year, to mark National Physiotherapy Month, #NPM2022, the Canadian Physiotherapy Association is highlighting the importance of the physiotherapy profession in helping and supporting the recovery from Long COVID.
For #NPM2022, we want to emphasize the contribution of highly skilled Canadian physiotherapists, physiotherapist assistants, physiotherapy technologists and physiotherapy students and residents who are supporting and enabling Long COVID recovery in Canada.
Physiotherapy expertise is a critical partner in Long COVID support and recovery. Research has shown that your clinical expertise is vital in rehab, intensive care units, hospital wards, step-down facilities, and community care. Physiotherapists are working in various health care domains to support current health system pressures and health care workforce planning and preparation due to COVID-19. Let's use this opportunity to proudly show the nation the importance of physiotherapist, especially now!
Click here to find out more about the Canadian Physiotherapy Association's campaign during National Physiotherapy Month 2022.