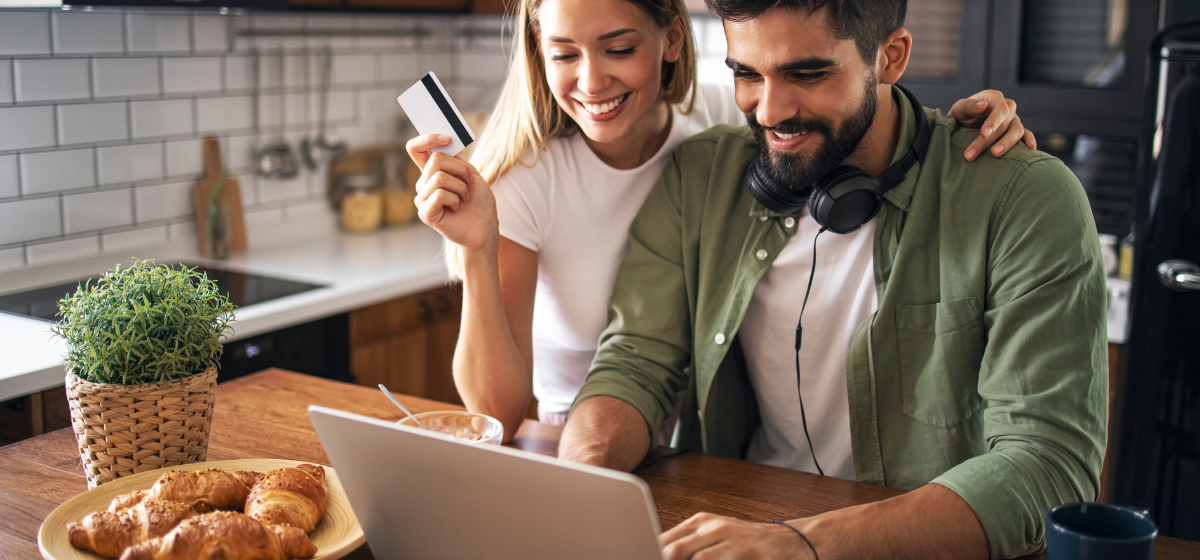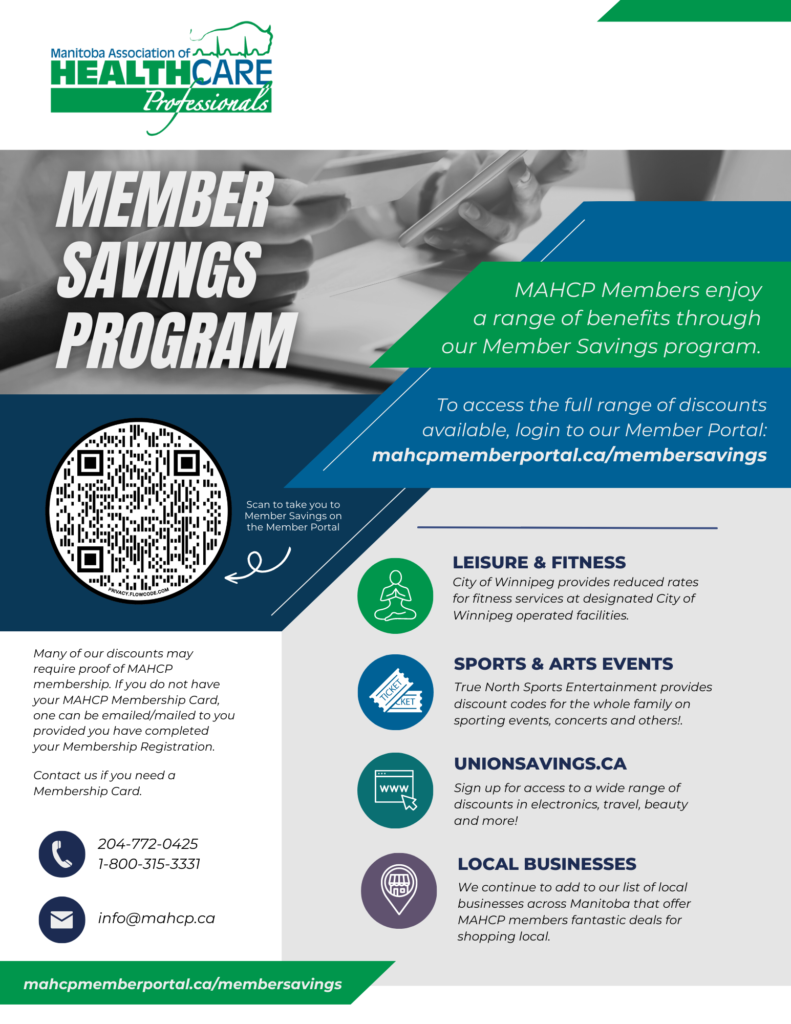 MAHCP Members enjoy a range of benefits through our Member Savings program. To access the full range of discounts available, login to our Member Portal and visit www.mahcpmemberportal.com/membersavings.
Please note that you must be a Member in Good Standing (you have filled out a Membership Application Form or Union Card) in order to access these special member benefits. Email info@mahcp.ca with any questions.
Download our poster here.
Are you a business wanting to participate in our program?
Manitoba Association of Health Care Professionals (MAHCP) represents over 7000 members working in health care across Manitoba. Our members are a vital part of the community, just like your business, and they love giving back to the community by investing their dollars in local businesses. Contact us at communications@mahcp.ca for more info.