Member Services
The Manitoba Association of Health Care Professionals is the only union dedicated solely to Professional, Technical and Paramedical health care employees. MAHCP offers broad services to our members, from labour relations to heavy workload forms, to information for new members and our scholarships program.
Make sure we have the most up-to-date member information on file. Click here to ensure that you have filled out your Member Application Form.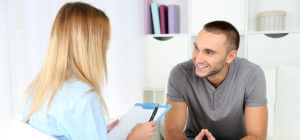 FIND ALL THE FORMS YOU NEED FOR EXPENSES, MEDICAL CERTIFICATES AND MORE.
WELCOME TO MAHCP!
The Executive Council of the Manitoba Association of Health Care Professionals would like to welcome you as a new member of our union.
You are now a member of a union solely dedicated to Allied Health Care Professionals – a union comprised of 6,900 members in more than 190 professions, all over Manitoba.
We are here to listen to and address your concerns because this is your union and your union needs your support and participation to make it successful!
Proud History
MAHCP has over 50 years of experience in representing and advocating for health care professionals in Manitoba. We have a unique perspective and work hard on behalf of our members.
MAHCP is also unique when it comes to bargaining, as we have a process for any member to directly submit a proposal for collective bargaining.
When it comes to Professional/Technical/Paramedical employees, MAHCP had led bargaining on many fronts, including the Grievance Investigation Process; the portability of employees' seniority and benefits between MAHCP employers across the province; and first to negotiate Maternity Leave top-up for full-time and part-time members.
Your Dues
Each member's contribution of 1.25% of their salary goes towards the defence of our members' rights in the workplace and the functioning of our union.
Annual General Meeting
Each Fall, MAHCP holds its Annual General Meeting either virtually, or in non-pandemic times in Winnipeg, with satellite locations in Thompson, Flin Flon, Snow Lake and The Pas. More satellite locations will be added to accommodate MAHCP's newly expanded membership. During the AGM, a Q&A session is held where any member can ask any question.
Links for Our New MAHCP Members
Please ensure you have filled out our Membership Application Form.
MAHCP SCHOLARSHIP INFORMATION 2022
If you have a child planning to attend university of college in the fall, or if you are planning on continuing your education, scholarships are available through MAHCP.
Continuing Education for Members 
The MAHCP Executive is pleased to award up to three (3) $1500 scholarships annually. Scholarships are open to all FULL MAHCP members that wish to enhance or upgrade their education by taking advanced courses, certificates, or programs.
Application in full must be received or postmarked between June 1 and August 30th. 
Additional information including requirements, criteria and submission details are included in the Continuing Education Scholarship Application Form (click here).
Monique Wally Memorial Scholarship Fund
The MAHCP Executive is pleased to award up to three (3) $500 scholarships annually to residents of Manitoba who are intending to enter their first year of an allied health profession. Students who are currently enrolled in a post-secondary institution (university, college, etc.) and have been accepted into their first year of an allied health professional can also apply.
Application in full must be received or postmarked by July 29th at 4pm.
Additional information including requirements and submission details are included in the Monique Wally Memorial Scholarship Fund Application Form  (click here).
MAHCP Scholarship Fund
The MAHCP Executive is pleased to award to twelve (12) $500 scholarships annually. Scholarships are open to children of MAHCP members in good standing entering their first year of full-time post-secondary education (university, college, etc.) in any field of study
Application in full must be received or postmarked by July 29th at 4pm.
Additional information including requirements and submission details are included in the MAHCP Scholarship Fund Application Form (click here).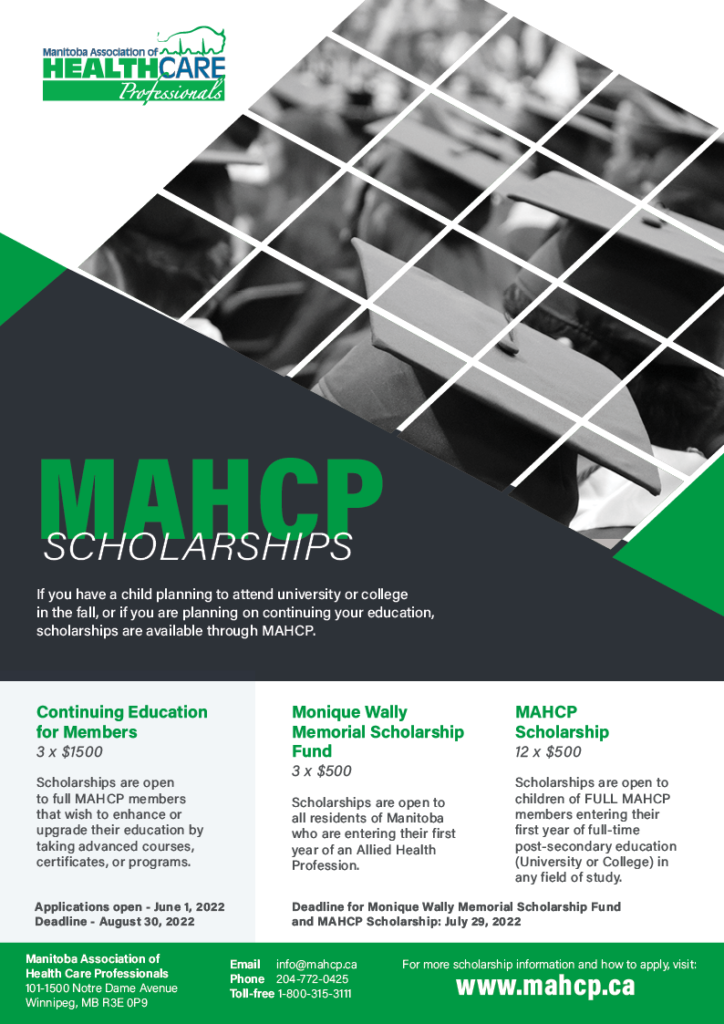 MAHCP IS PROUD TO ANNOUNCE THE LATEST ADDITIONS TO OUR DISCOUNTS PROGRAM:
New Addition to the MAHCP Discounts Program
City of Winnipeg Corporate Employee Wellness Program
The City of Winnipeg's Corporate Employee Wellness Program offers reduced rates for fitness services at designated City of Winnipeg operated facilities.

There are two different types of passes available for corporate groups: Facility Passes and Active Living Passes. These passes can be purchased for either six months or one year.

Facility Pass
Facility Passes can be used for general admission during public hours at any City of Winnipeg aquatic facility or leisure centre. These facilities offer a variety of amenities including pools, whirlpools, saunas, indoor tracks, weight rooms, cardio equipment and fitness areas. Amenities differ from facility to facility.

Active Living Pass
The versatile Active Living Pass offers all the benefits of the Facility Pass, and can also be used for any City of Winnipeg drop-in Active Living class. There are a number of aquafitness and fitness classes to choose from.

The Corporate Employee Wellness Program is offered to all MAHCP Members in good standing. To purchase, you can go to any City of Winnipeg aquatic facility or leisure centre or 395 Main Street with your MAHCP Membership Card. Individuals can purchase a pass for themselves and sponsor up to five family members or friends at the same rate.

If you do not have your MAHCP Membership Card, one can be emailed or mailed to you provided you have completed your Membership Registration. Contact us at info@mahcp.ca if you need your Membership Card.

If you already have a Facility Membership/Active Living Pass you will have your Corporate Employee Wellness Program Pass pro-rated.
Receive 10% off all regular priced Benjamin Moore paints and stains. Must present MAHCP member ID card for discount.
Located at 307A Manitoba Ave. in Selkirk, MB
Present your MAHCP member ID card and receive 15% off all student or salon services. No cash value. Not to be combined with any other promotions. Open Tuesday-Saturday.
Located at 80 Rorie St. in Winnipeg
Balancing Channels Acupuncture and Massage Therapy Clinic
MAHCP members receive:
15% off your first one-hour massage
20% off your initial assessment and treatment session
Located at Unit B-118 Sherbrook St. in Winnipeg
Present your MAHCP member ID card and receive 15% off all laser tattoo removal treatments OR receive 50% off your second treatment (only). Must have consultation prior to treatment. By appointment only.
Located at 103-1335 Erin St. in Winnipeg
Canadian Footwear – All Locations
Show your MAHCP card and receive 10% off the regular retail price of any in-stock items.
Valid at all three Winnipeg locations. Cannot be combined with other offers or discounts. Not valid on sale items. Excludes Blundstone product.
Winnipeg –
128 Adelaide St
1530 Regent Ave
1504 St Mary's Rd
Toll-free: 1-888-997-4849
Show your MAHCP member ID card and receive 25% off all regular priced adult tickets. Children's price also available for 12 and under. Cannot be combined with any other offer/discount.
Located at 1824 Pembina Hwy. in Winnipeg
MAHCP members receive 20% off a 6-month or 22% off for a 12-month pass. Includes 24-hour access, fitness training session, review of your current workout plan, all fitness classes, children's room, ergonomic exercise planning specific to workplace environments. Modern's complete Community Fitness & Nutrition Facility.
Located at 105-30 Stephen St. in Morden, MB
Show your MAHCP member ID card and receive 10% off all regular-priced single float sessions.
10% off a monthly membership fee
10% off float packages (3-pack and 10-pack)
15% off first-time float session
Follow-up member float session already discounted.
Located at Studio 85- 81 Garry St. in Winnipeg
Funky Threadz
Present your MAHCP card and receive 10% off regular price clothing and 15% off regular price footwear.
Cannot be combined with other promotions.
The Pas – 237 Fischer Ave
Ph: 204-623-6789
Email: mail@funkythreadz.com
Great North GM
Present your MAHCP card to Kevin Armstrong and pay 2% above invoice on all models. Receive 20% off retail parts from our parts department.
Exclusions: Corvette's and special or limited edition vehicles.
The Pas – 212 Larose Ave
Phone:  204-623-3481 or 1-888-799-0000
Northern Eyecare (in Flin Flon)
Present your MAHCP member ID card to receive a 10% discount on all eyewear.
Located at 127 Main Street, Flin Flon, MB. Phone number (204) 687-5633.
Northern Rainbow's End Gifts & Flowers 
Present your MAHCP member ID card to receive 10% off Giftware and Cut Bouquets. Not Valid on any other sales offers.
Located at 55 Main St, Flin Flon, MB. Phone number (204) 687-7855.
For online classes members will receive:
20% off a 1 Month Unlimited with promo code: virtual20
15% off a 10 Class Pass with promo code: virtual 15
Present your MAHCP member ID card to receive a 20% discount on all your cleaning needs. To receive a quote on the services offered, please call 204-480-9779 or access their website at www.polishedclean.com
Located in Winnipeg
Prescription Safety Eyewear Program
MAHCP has teamed up with the Manitoba Association of Optometrists to offer the Prescription Safety Eyewear Program. Through this program, MAHCP members can purchase prescription safety eyewear at a fraction of the normal pricing (usually 1/4 – 1/3 of the regular cost, depending on your vision prescription). To take advantage of this program, MAHCP members must bring their membership card and current vision prescription to any participating location and can purchase at the deal rate.
Currently at 55 locations across the province, including 27 in Winnipeg. Click here for more info.
Profits Home Furnishings
Present your MAHCP card and receive $100 off any sofa set.
Appliances not included.
The Pas – 140 Fischer Ave
Ph: 204-623-2302
Shanes
MAHCP members receive 20% off any regular price headphones.
The Pas – Otineka Mall/Uptown Mall – Hwy. 10 N
Ph: 204-623-5836 or 1-800-334-9211
The Gym (in The Pas)
(10% Off Regular Monthly Rate)
1 month $45; 3 months $115 ($20 savings); 6 months $220 ($50 savings); 1 year  $440 ($100 savings)
Located at 416 Lathlin Ave The Pas, MB. Phone number (204) 623-0968.
The Hula Hut
Save 15% off regular-priced merchandise at The Hula Hut, 1504 St Mary's Rd in Winnipeg and in Gimli during the summer.  Just show your MAHCP Member Card!
Winnipeg – 1504 St. Mary's Rd.
Twin Motors (in The Pas, Flin Flon, Dauphin and Thompson)
MAHCP members receive a 5% discount on all sales and services with Twin Motors (The Pas, Flin Flon, Dauphin & Thompson) along with Rock Country GM in Thompson. Just show your membership card and get the discount.
Sal's Fitness (in Flin Flon)
Must show your MAHCP card when asking for the discount: 13% discount on either a 6 month or a 12 month membership; and discounted 1 & 2 week passes as well. Phone number (204) 687-5811.
Victoria Inn (in Flin Flon)
The Victoria Inn Flon Flon will continue to offer MAHCP our preferred corporate rate to all members, and a 10% discount on Banquets at this property. Minimum would be 25 people- no maximums.
Located at 160 Hwy 10 A Flin Flon. Phone number 1-877-707-7555.
Wescana Inn (in The Pas)
MAHCP members, show your union card and receive a 5% discount on food purchased in the dining room at the Wescana Inn in The Pas.
Located at 439 Fischer Ave, The Pas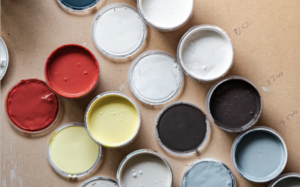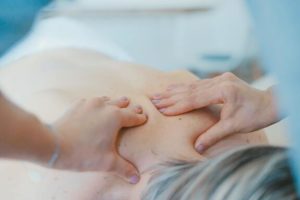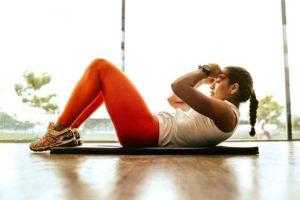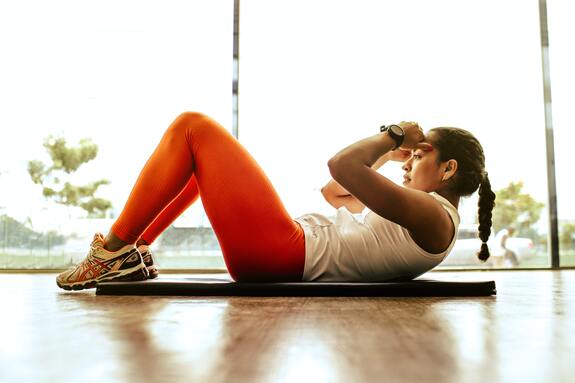 MAHCP HAS ESTABLISHED DISCOUNT PROGRAMS WITH:

Alsco Sales & Leasing (Automotive)
Canadian Union Advantage Benefits Program (CUABP)
Independent Jewelers (10% off)
The Personal Insurance Company
If you would like to suggest an area we should explore, please give us a call at 204-772-0425 or email info@mahcp.ca.
PROFESSIONAL DEVELOPMENT FUND CRITERIA
MAHCP will provide Professional Development awards to qualifying members, who wish to take professional development courses, or courses related to union education.
Maximum frequency of eligibility is once every two years. Successful candidates are required to pay the full amount of registration, and will be reimbursed upon submission of receipt. The award is to be used for registration fees and travel expenses to a maximum of $250.
Eligibility: Consideration will be given to candidates who provide all of the following, in a written submission using the application form on the MAHCP website.
provide a copy of the course information
provide a brief note stating how the course is professionally relevant
provide proof of enrollment (copy or receipt MUST be included)
provide applicable travel receipts
Professional development is found in most Collective Agreements under Leave of Absence: Career Development. If you have trouble finding this article, please contact MAHCP at:  (204) 772-0425
The award recipients must consent to have their name placed on the MAHCP newsletter and website. Applying to this fund does not preclude acceptance arbitrarily. All applicants will be notified in writing to advise them of the status of their application, before the time of the course in question.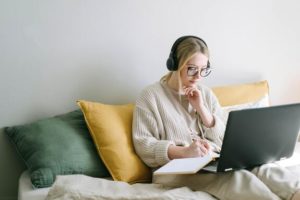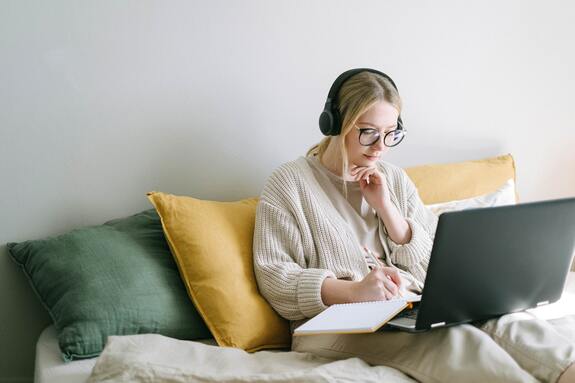 Applications will be processed by the office staff, with final decisions made by the  President.
Please click  here for the application form.
 GENERAL QUESTION? / STRUCTURE OF THE ASSOCIATION.
This union gives us protection and strength. Collectively we can negotiate for better wages and ensure fair working conditions. Prior to organized union involvement, employers could, at their whim, cut wages, play favourites, change the hours, etc. without any resources by the employee.
The Call for Resolutions is published in the March newsletter. The deadline for resolutions is the last Friday in June. Resolutions accepted for change and/or additions are: Constitution and Bylaws, Standing Rules, Policy Papers. Resolutions must be specific and must be typed or in legible handwriting and must be moved and seconded by members of the Association. The mover should attend the Annual General Meeting in October to speak to the proposal as written. A telephone number should be included with the submission. A copy of this resolution form is available in the newsletter, the website, or may be obtained by calling the office.
The role of the Staff rep is to assist with members' concerns and grievances. The Staff Rep is the first line of communication between members and the union. The Staff rep is in contact with the LRO regarding any issues that they may need assistance with in regards to members' concerns. The Staff Rep also attends meetings and relays information from these meetings to members through bulletin boards, etc.
A Staff Rep nomination form can be obtained from the MAHCP office or the MAHCP
website. The nominations are generally received by the end of June to begin a two year term starting at the end of the next Annual General Meeting. in the event that they don't meet the deadline, they may submit a request for a one year term, and the Executive Council can then make a one year appointment.
GRIEVANCES
If a dispute arises between you and your employer, you should first attempt to solve the dispute by means of discussion with your supervisor. If an agreement is not reached, contact your Staff Rep/LRO to discuss having a formal meeting, and/or filling a grievance. If you don't know who your Staff Rep/LRO is, call MAHCP at (204) 772-0425 or 1-800-315-3331.
For the Central Table Collective Agreements:
If the dispute is not resolved by means of discussion, a grievance can be filed with your department head or designate. Grievance forms are available from your Staff Rep/LRO or can be downloaded from the MAHCP website and must be filled out within fourteen (14) days after the incident.
Within seven (7) days after your grievance has been filed, the department head or designate shall investigate the matter.
If your grievance has not been settled within twenty-eight (28) days after the incident became apparent, it will be sent to the Divisional Director, Human Resources or designate. The Officer then has seven (7) days to investigate the matter.
If your grievance has not been solved within thirty-five (35) days after the incident became apparent, it may be submitted for binding arbitration within the next 14 days.
For non-Central Table please refer to your Collective Agreement under "Grievance Procedures".
It should be noted that these timelines can be extended with the agreement of the parties involved.
Many grievances cannot be solved through the grievance process and may need to be resolved by an outside independent party. Before a matter is referred to arbitration, there is an opportunity to go through the Grievance Investigation Process (GIP). The GIP is found in most of the MAHCP Collective Agreements, and is an effective way of getting a preliminary understanding to see if the grievance can succeed in arbitration. This process is not bound to only look at the narrow, legal issue at hand, but can address underlying issues and be a more effective way of dealing with issues in the workplace.
The person performing the GIP is an independent third party who has been contracted and agreed upon by both parties. Though the GIP investigator's recommendations are note binding, the advantage of this process is that if a settlement is reached, it is negotiated and agreed to by both parties.
If a satisfactory settlement of the grievance is not reached, the matter may be referred to arbitration. Before the union determines whether or not a matter will go to arbitration, the Executive Director will consider the merits of the grievance and decide whether or not it is appropriate to refer to arbitration.
The employer and the association may choose a single arbitrator or may choose to appoint a three person arbitration board. Another process called an Expedited Arbitration may be used. This is where the Labour Board appoints the arbitrator. The arbitrator will rule on the grievance based on evidence produced, credibility of witnesses, and case law. The decision of the arbitration board will be final and there will be no stoppage of work because of the grievance. The cost of a typical arbitration for a grievance can range between $30,000 and $100,000.
CONTRACT INTERPRETATION
The MAHCP Central Table Collective Agreements state "An employee who is required to remain on duty or return to work during her meal period shall be paid at overtime rates for that entire meal period", i.e. not just for the time missed. The rates for this overtime are as follows: 1.5x for any time up to 3 hours and 2x for anything over 3 hours. The employer cannot alter any subsequent hours of work to offset your overtime. Any banking of overtime must be by mutual agreement, and used by mutual agreement.
If you are continuing to have to work through your breaks, it may be that there is a larger workload-related issue that needs dialogue with your LRO.
Our Collective Agreement says "You may be required". You are not required to work overtime under the Collective Agreement against your wishes, unless the employer can demonstrate the following set of circumstances:
No one else is capable
No one else is qualified
No one else is available or willing to do so voluntarily and you are the least senior person.
To require overtime against the employee's wishes, Manitoba labour law imposes a set of criteria to define an emergent situation (section 19). Please click here to see these criteria.
Under the Workplace Safety and Health Act the employers is obligated to provide the following:
Reasonable and proper provisions for the establishment/maintenance of staff safety in the workplace. This can include the following:

Procedures/Policies/Guidelines
Training/Clothing/Equipment
Assistance – be it material or personnel
An employee does have the right to refuse work that they can reasonably expect to cause harm, injury, or death to result if that job function is undertaken without the above being readily in place.
It is generally accepted and understood that one union will not do the job function of another, but the employer has been known to ask this. So you might want to try this:
Advise the employer that that's another union's job
Advise staff rep (MAHCP) and LRO of the demand
File grievance if compliance is demanded
What has happened, however, is that once the other union gets involved the pressure eases significantly. Most unions are very protective of who can do what and when.
Ultimately, if your employer insists on you doing this task, do it first, and grieve it later.
If the new job site is an MAHCP site, the holidays you had authorized remain the same as long as the new department's operations are not affected or another employee's scheduled holidays are not disrupted.
MAHCP Central Table contracts allow the flexibility of vacations to be taken in increments of one day. Therefore, though you might say you have 3 weeks of holidays, you actually have 15 days of holidays and can be taken as blocks of weeks or one day at a time. This is an advantage for the employee. You can take off a few days at a time if you choose, instead of being forced to take vacation in one week blocks. For non-Central Table Collective Agreements, please consult your contract under "Annual Vacation."
NEGOTIATIONS
The central table contract expired March 31, 2014
We begin negotiations prior to the end of the contract. Typically we will state our intentions to commence negotiations of a new Collective Agreement 5 months prior to the end of the contract and invite the employer to begin negotiations. Since both parties have to agree to negotiate, if the employer does not choose to meet, the union has to wait for the employer to agree to begin the bargaining process. Ultimately they can postpone the process until the contract is expired and then they are obligated to begin negotiating at that time.
An individual or a group can submit proposals for consideration for collective bargaining. There are forms on the website or newsletter where these ideas can be recorded and it is then submitted to the office. Proposals need to be submitted by a specific deadline to be considered, and are then reviewed and prioritised by the Vetting Committee. If you have a proposal you would like to bring forward, it would also be helpful to have the form accompanied with signatures to show the degree of support.
Proposals are put forth by both the union and management. Each negotiating group reviews these proposals, goes back to their respective committees and discusses how they will reply to these proposals (whether they will accept the proposals, offer amendments, or reject them). With each meeting held, each group will offer a revised reply to the other groups' proposals. The meetings are usually a full day and each successive meeting is booked sometimes a week or several weeks later.
Non-monetary proposals are dealt with first and agreed upon, and then monetary proposals are dealt with (i.e. wages and benefits). Once the monetary proposals have been discussed and there is no more movement on these issues, a final offer is presented to take to our membership for approval or rejection. The union will usually indicate if they are recommending approval or rejection of the offer. The membership then votes for or against the new proposed Collective Agreement.
The whole process can take several months. Some rounds of bargaining have been as long as 18 month.
The negotiating team is comprised of interested members who apply to sit on the negotiating committee. The negotiating Committee is evenly drawn from Executive Council, and from members at large, and represents a diverse group of occupations.
You are not obligated to accept the recommendations of the negotiating committee.
Central Table bargaining involves a group of sites and contracts being negotiated simultaneously at a single negotiation session.
Local Table bargaining involves a single site and contract being negotiated in a single negotiation session.
Whether Central Table or Local Table bargaining is used will depend upon mutual agreement with the employer and the union. Factors that would influence which type of bargaining is to be used are:
Similarity of contracts
Whether the employer is a private group or a public organization
It is simply supply and demand. When the employer has job vacancies that are continually hard to fill, they may choose to compensate these positions above a general increase as an incentive to attract people to these positions or keep them in positions (referred to as recruitment and retention).
The reason for this is simply neither side wants to 'tip their hand' to the other side. Negotiations can be delicate and each side does not want to reveal what their ultimate goas are or what their deal-breakers are. If these are disclosed to membership this info may get back to management and can disadvantage us in our negotiations. it is understandably frustrating to members, but it is to our collective advantage to keep our ultimate objectives close to the chest.
Also, members should know that even Executive members not on the negotiating committee do not get extra information about negotiations. Negotiators have to sign confidentiality agreements – updates are provided as soon as possible. This usually occurs when it is time to vote.
Yes. You are covered under the existing contract until a new one is signed.
Once the new Collective Agreement is settled, each of the 24 Collective Agreements must be proofed by each side. When that task is complete, both the Union and management must sign off personally in ink (no photocopies). Each Collective Agreement has many signatures (the contract itself, and each Memorandum of Understanding). This amounts to thousands of signatures per bargaining team for each signatory. This represents approximately 132 person hours for the union's team alone. This is then repeated by the management team. Finally, they are ready to be sent to the printers, a task which may take weeks for the thousands of printed copies produced and mailed.
STRIKES
Your manager will be scheduling people to work under ESA. If you are not scheduled to work, walking the picket line to accumulate picket hours would be beneficial.
To obtain strike pay you must volunteer to work on the picket line or with other strike related duties.
Strike Pay will be $50/day; member must complete at least 4 hours of picketing or other authorized duties supporting the strike that day to be eligible. Strike pay is only available to those members who are not working that day due to essential services agreements. Strike Pay will commence on the member's third day of picketing or other authorized duties.
MAHCP will not collect dues on Strike Pay. Strike Pay is not taxable.
The length of a strike can vary greatly. Once a strike action is initiated, the strike will continue until outstanding issues are settled.
The employer or union can apply to the Labour Board to settle the provisions of a new Collective Agreement by applying to the board in writing. They can only do so if:
At least 60 days have elapsed since the strike or lockout has commenced
The parties have attempted to conclude a new Collective Agreement with the assistance of a conciliation officer or mediator for at least 30 days during the period of the strike or lockout
And the parties have not concluded a new Collective Agreement
The Essential Services Agreement refers to employees who are considered essential and must report for work as scheduled. Essential Services numbers are supposed to be negotiated before the bargaining process begins. The number of employees deemed essential can vary greatly from department to department and from facility to facility.