It's Social Work Week!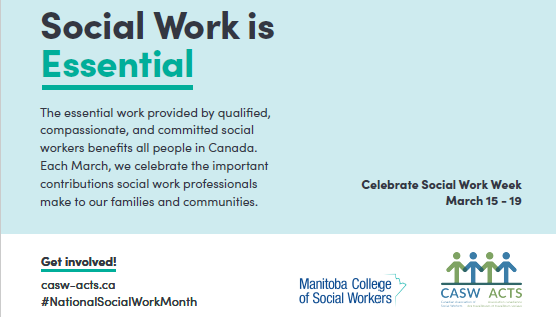 Social Work is Essential!
It's Social Work Week in Manitoba. And March is Social Work Month across Canada. Let's thank them and celebrate the essential work they do for all of us and our families, not just during the pandemic but every day!
Learn more at: https://www.casw-acts.ca/en/march2021.