List of questions posed during 2016 MAHCP Presidential Debate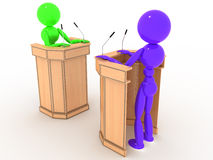 Dear MAHCP members,
The Nominations Committee has been asked to make available in written format the questions that were posed to our 2016 MAHCP Presidential candidates by Parliamentarian Vera Chernecki during the September 7 debate, which took place at the Canad Inns HSC.
This rationale behind this request is that it would allow for members to be able to jump back and forth on the video, depending on which topics are of most concern to them.
Therefore, in same order as on the video, here they are:
Debate Questions
How do you feel about the duration on the last round of bargaining? How do you think we could improve on it?
What strategies would you propose to improve communication between members and the union?
How would you plan to keep membership aware of what occurs during council meetings?
What new strategies would you propose to improve membership engagement?
What is the president's role with regards to representing MAHCP on other boards such as Manitoba Council of Health Care Unions, Manitoba Patient Safety Council and National Union of Public and General Employees (NUPGE)? Do you feel this is an important role?
What strategies would you propose to represent such a diverse and complex group of professionals?
What is your opinion of revealing the final ratification percentage vote to the general membership?
What would you say to a group of professionals if they told you they wanted to decertify or look for a new union?
Some members feel we did poorly in the last round of bargaining. What would you do differently next time and why?