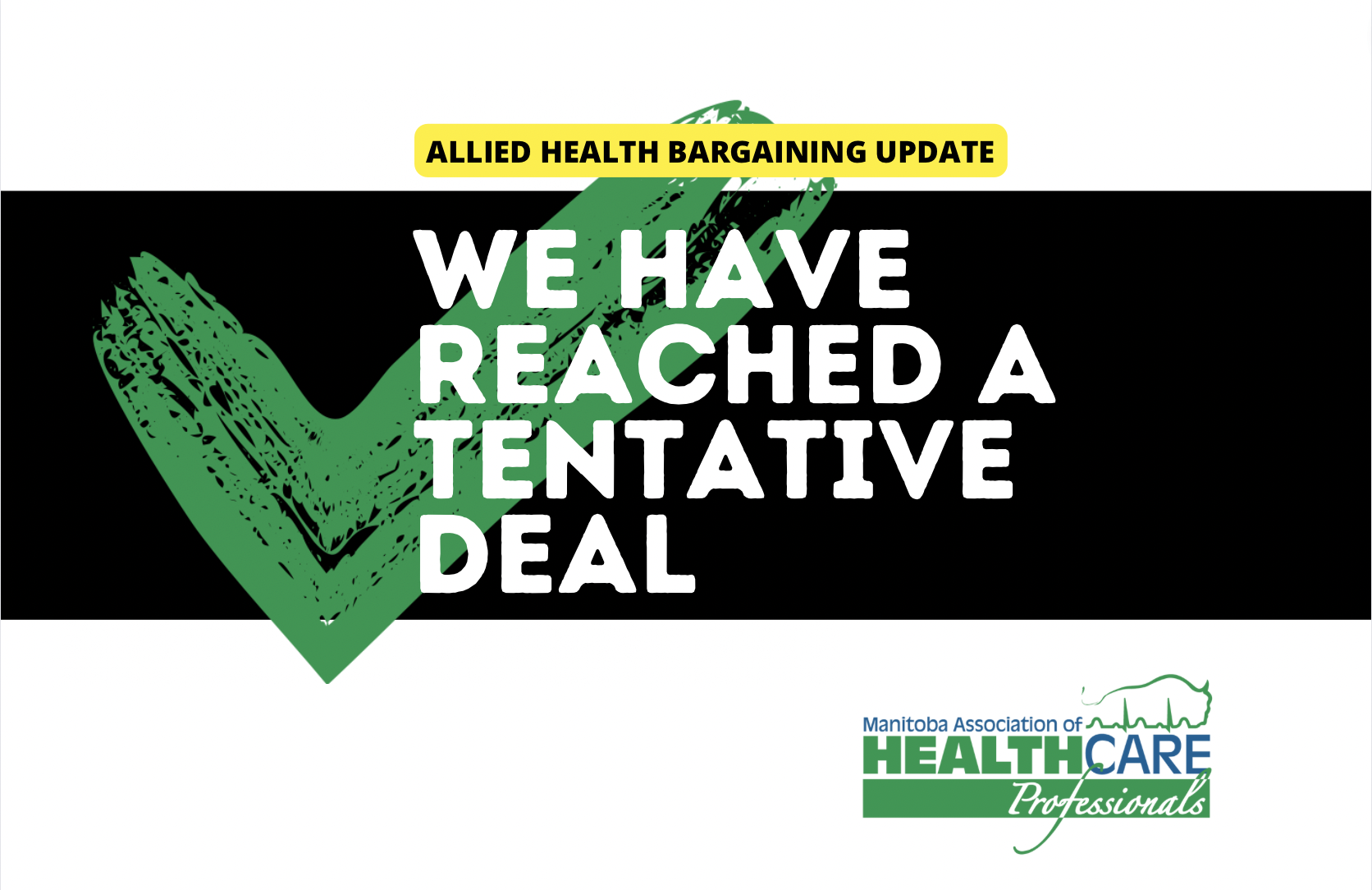 TENTATIVE AGREEMENT HAS BEEN REACHED
Over five years without contract; allied health reaches a tentative deal.
June 24, 2023 | Winnipeg, MB – The Manitoba Association of Health Care Professionals (MAHCP) has reached a tentative agreement for the Shared Health, WRHA and NRHA bargaining units. MAHCP represents over 6500 allied health professionals who have been without a contract for over five years.
"Our members have waited more than five years for a new contract, the longest of any health-care sector in Canada," said Jason Linklater, president of the Manitoba Association of Health Care Professionals.
"MAHCP is pleased that we have finally reached a tentative agreement after 15 months of painstaking negotiations, including over nine weeks of mediation. We are hopeful that, if ratified, this new deal can help retain and recruit more specialized allied health care professionals on the front line where Manitobans need them," said Jason Linklater.
Recruitment and retention has been a critical issue during this round of negotiations due to the allied health staffing crisis that is currently affecting many disciplines across Manitoba. MAHCP would like to thank their bargaining committee for their tireless work over the last 15 months.
Ratification votes will be announced shortly.
The Manitoba Association of Health Care Professionals is a union representing over 7000 allied health professionals working in more than 40 disciplines across Manitoba.. For more information on MAHCP visit www.mahcp.ca.
-30-
Media contact:
Amy Tuckett-McGimpsey (she/her), Communications Officer
amy@mahcp.ca | 431-337-3440